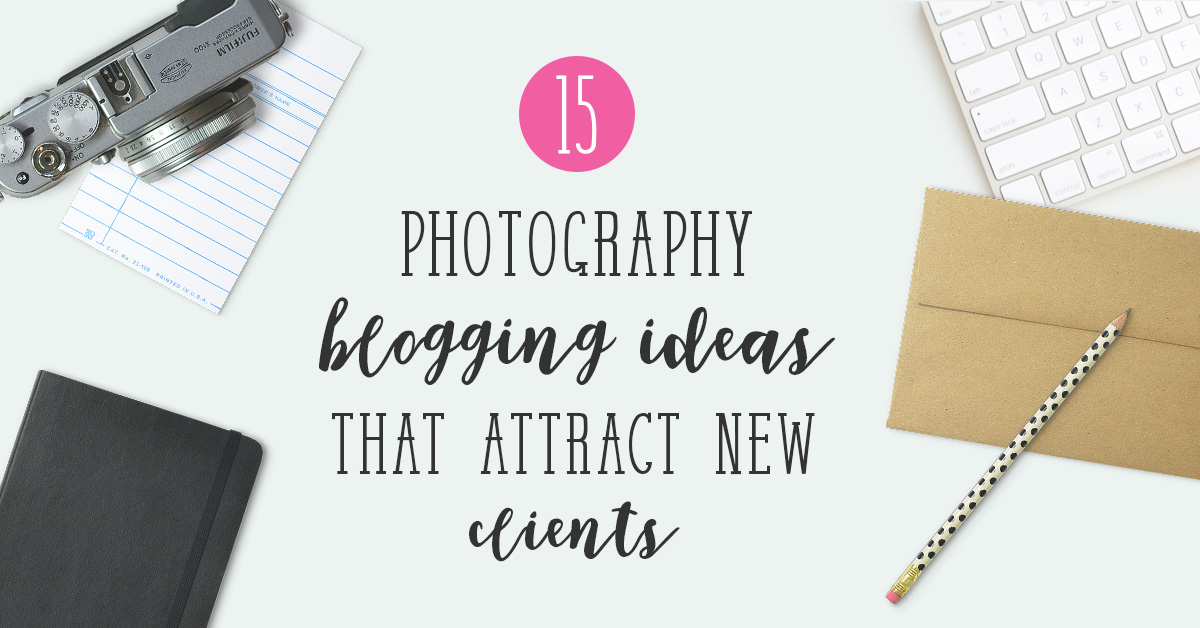 As a photographer, it's important to attract your ideal client, each and every time.
Sure, everybody wants clients, but when the "wrong" client comes along, doing your job becomes a real pain.
What's a "wrong" client?
You know the type… Not a bad person, but rather someone with totally different expectations from what we have to offer.
And if that someone has problems with understanding our services or with communicating expectations, both the client and the photographer will end unhappily.
Of course, there's no secret recipe for having a great communication with your client and being able to deliver the best you can.
It's all a matter of:
Making your photography services and the way you work crystal-clear;

Drawing in those customers who appreciate your way of doing things.
How do you create a business where you attract the right person, all of the time?
I dare to say – Blogging.
When done right, blogging can play a key role in how you attract and book the right clients. But you […]