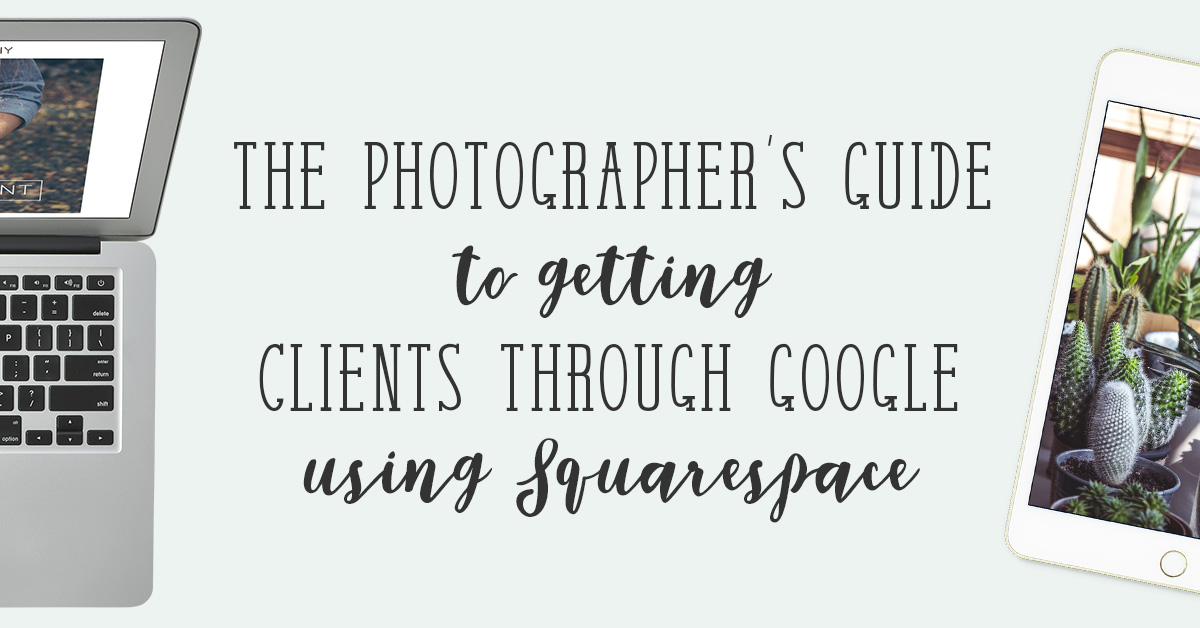 Squarespace is all the rage these days.
Us photographers appreciate it particularly for all those modern, attractive and responsive design options that this website builder provides. It also allows us to easily look like a webdesign pro in just a few clicks.
But a slick design and professional appearance aren't quite enough. In order for your website to bring in new clients, you need to optimize your website for the search engines.
Otherwise, your gorgeous portfolio will be like a shiny star from a far, far away galaxy, never to touch and never to see from Earth.
SEO, short for 'Search Engine Optimization' is essential for making your business visible in a crowded niche and help your ideal clients find you.
It is basically a combination of tweaks that you can perform to help search engines better understand what your business is about, and who they should show your website to.
Not sure what these tweaks are for your Squarespace built website?
You're in the right place. In this blog post, I'm compiling a series of the best Squarespace SEO practices that will help you improve your ranking […]