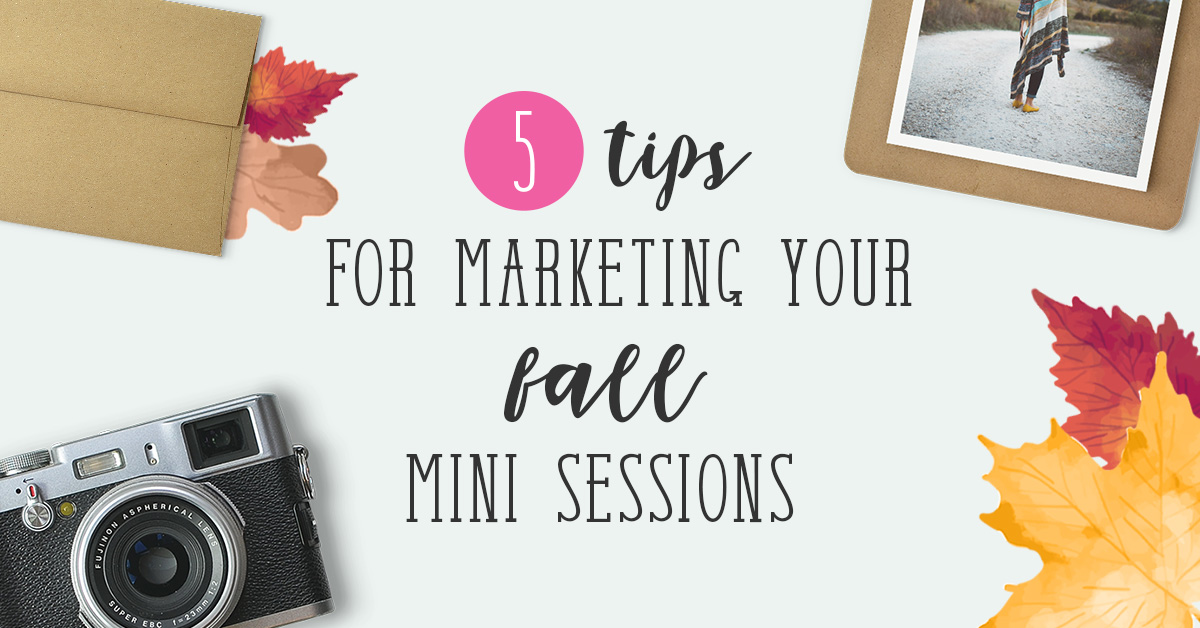 Mini sessions offer your clients a more affordable opportunity to enjoy your work.
They also help you get more referrals from them and, perhaps, even full session bookings.
Nevertheless, despite the "mini" in their title, they don't necessarily require fewer efforts on your side, especially when it comes to promoting your services and attracting the right clients.
Since fall mini sessions happen to be the start of the most busy season for a lot of photographers, one cannot ignore the importance of planning and making the most of it .
Luckily, it doesn't have to be very complicated.
With the following tips for marketing your fall mini sessions, chances are you'll be able to plan things out much easier.
After all, it really is a matter of doing your homework and deciding, in advance:
What exactly do you bring to the table?
Who should rush in and take advantage of it?
When would it be the best time to make it happen?
Where will you do your magic?
What motivation should you put a […]